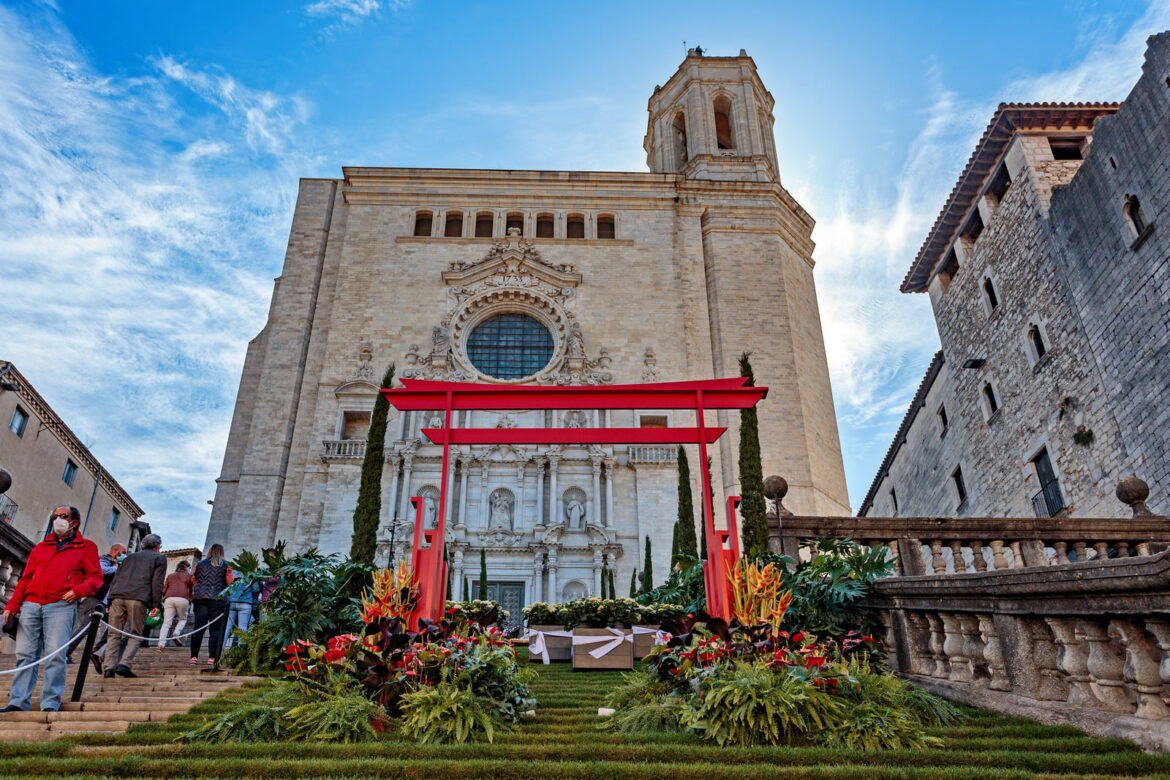 Hallelujah, it finally happened! From 8 to 16 May 2021, Girona again hosts the traditional annual flower and design festival Temps de Flors Girona. This year, however, A Cel Obert was added to the name, which translated from Catalan means – in the open air.
Yes, the coronavirus has made its own adjustments. To be fair, it should be noted that last year's festival was canceled altogether. This year we were deprived of the opportunity to observe numerous flower arrangements (many of which were real gems of the festival!) inside historic buildings and their courtyards in the medieval part of the city; almost all compositions are in the open air in order to reduce the risk of a possible spread of a malicious virus. It should also be sadly noted the overall decrease in the number (and in some places – and in the quality) of flower arrangements of the festival in Girona – 83 in 2021 against 137 in 2019. Florists and designers, unlike the billionaires from the top ten of Forbes, seem to have been unable to increase their wealth by 20-30% during the pandemic, we wonder why?
Nevertheless, this wonderful holiday, as always, has added bright and rich colors to the appearance of Girona, which is already picturesque and friendly to travelers.
We invite you to take a short tour of the streets of Girona and see what skilful florists and design masters have prepared for us this year.

Read more