In a Christmas time there are traditional performances based on biblical subjects, live nativity scenes (pessebres vivents in Catalan), many cities of Catalonia. Typically, these performances take place in the old part of the city in the evening to add medieval flavor and achieve complete immersion in the atmosphere of the era of the birth of Jesus Christ. Local residents dressed in clothes of those times depict both biblical sketches and everyday plots from the life of peasants of that era.
We have already informed our readers about similar performances that took place in the cities of
Castell d'Aro
,
Pals
,
Tossa de Mar
,
Perelada
and
Brunyola
. This year we visited the live nativity scenes in Calonge, it took place on the site around the ancient castle of the XII century. We bring to your attention a small photo report.
The first photo shows the beautiful main square of Calonge with evening lighting.
***
A blacksmith and knife grinder at work.
***
Severe warriors reliably guard the entrance to the courtyard of the vicar of the Roman emperor.
***
Castle of Calonge. At its foot, angels and demons coexist peacefully (at least at first glance).
***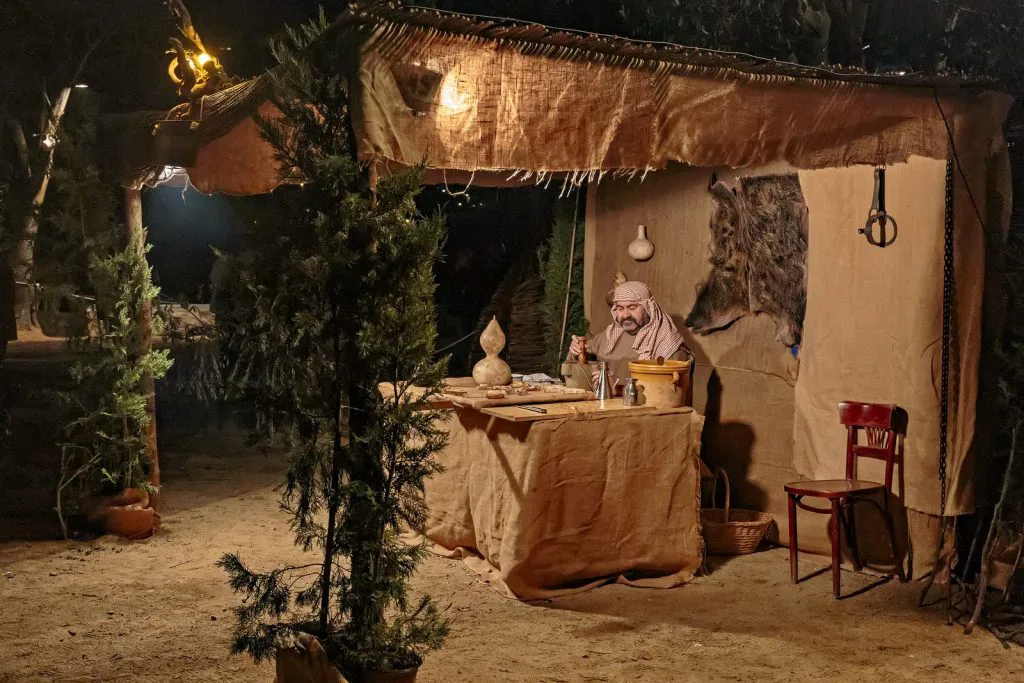 A shepherd cuts slices of bread to treat holiday visitors.
***
Sliced bread with olive-garlic sauce. If you can, you can drink wine from porron – a traditional Catalan vessel for wine.
***
Pumpkins for every taste.
***
Three kings, three wise men – Balthasar, Melchior and Caspar. According to legend, they came from the East and brought gifts to the baby Jesus at Christmas.
***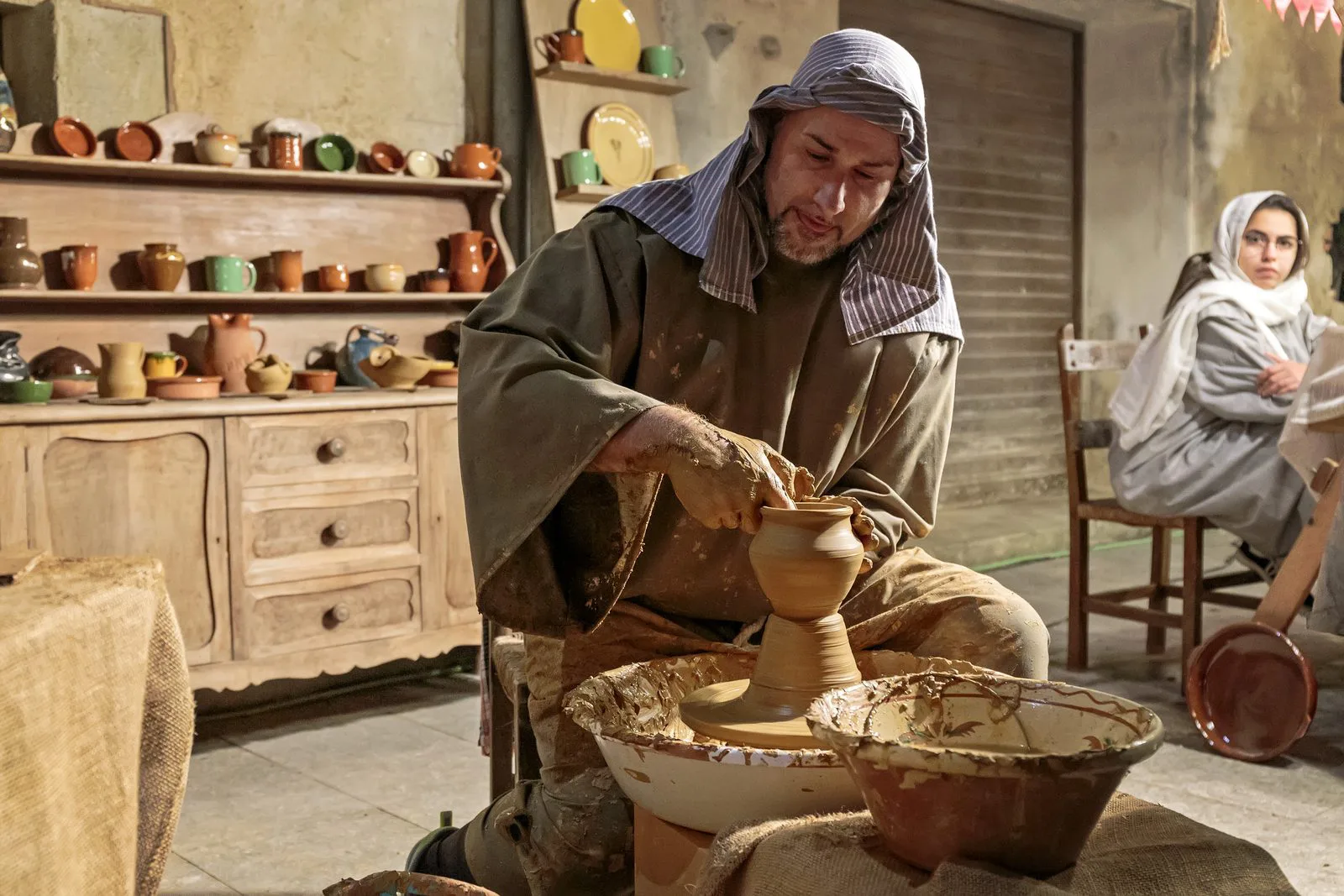 Raw clay is transformed into all kinds of pots in the potter's skillful hands.
***
The final scene of the performance is the birth of Christ, the happy parents Joseph and Mary with a baby in their arms.
***