We are often asked: why specifically Catalonia should attract our attention in such a large and different Spain?
Let's try to figure it out😊.
According to official information, Catalonia is an autonomous community in the northeastern part of the Iberian Peninsula, forming part of the Kingdom of Spain (in addition to Catalonia, it also includes 16 other autonomous communities and 2 autonomous cities located on the northern coast of Africa).
In the north, Catalonia borders with France and Andorra, in the west – with Aragon, in the south – with Valencia. In the east, Catalonia is washed by the gentle waves of the azure Mediterranean Sea.  Catalonia is divided into 4 provinces – Barcelona in the center, Tarragona in the south, Lleida in the west, and Girona in the northeast.
In terms of area occupied, Catalonia is in 6th place among other autonomous communities, but in terms of annual GDP, Catalonia is in 2nd place, only slightly behind the city-state of Madrid (data for 2019, "pre-COVID" year).
Dry statistics aside, what does this mean for tourists or property buyers? Catalonia is one of the richest regions in Spain, and that says it all.
Indeed, Catalonia has everything. And this is a serious reason for pride among the indigenous Catalans. Let's try to list what is there in Catalonia.
***
Barcelona, ​​the capital of Catalonia – the second city of the Spanish kingdom after Madrid – is a real pearl of the tourism industry, an internationally recognized center of modernism, there is always great weather, a great mood reigns on the streets, and a feeling of incredible lightness and freedom settles in the soul. In just a few hours from here you can get by high-speed train to Madrid, Valencia, Paris. From Barcelona Airport you can fly to almost any country in the world. Barcelona also receives the largest number of tourists in Europe, arriving here on snow-white cruise ships. Doctors from prestigious hospitals in Barcelona, ​​renowned for their excellent level of medical care, have made significant progress in the diagnosis and treatment of numerous diseases, including cancer. Barcelona is home to many high-tech companies, both local and international.
***

The coastline of Catalonia stretches for 700 kilometers, 340 of which are beaches. Yes, Catalonia is famous for its unique and varied coastline.
Just in case, we will remind you where you can enjoy the day on the beach:
1. Costa Dorada. Located in the southernmost part of the Catalan coast, located in the province of Tarragona, counts 60 beaches. Among the special attractions is the famous Portaventura amusement park located in the city of Salou.
2. Costa del Garraf – located between Costa Dorada and Barcelona, there are 20 beaches to choose from. Despite the fact that the crown of the largest beach (4.8 kilometers) belongs to the city of Castelldefels, the more attractive and well-kept city of Sitges is considered the capital of this coast.
3. Costa del Maresme – starts a few kilometers north of Barcelona, has 49 sandy beaches. The capital of the coast is the city of Mataró. It is believed that this coast is more popular among the local population due to the relative proximity to Barcelona and the convenience of communication – a railway line has been laid along the entire coast.
4. Costa Brava – an unsurpassed treasure of Catalonia, starts from the city of Blanes and extends to the very French border. Rugged rocky shores are punctuated by secluded coves and incomparable sandy beaches. The relative inaccessibility (there is no railway connection on the Costa Brava) and the rocky terrain allowed to keep many bays and beaches in their original state. And now we have the opportunity to enjoy the purity of the water and the impressive scenery of this coast.
***
If suddenly you do not want to swim in the sea, why not go to the mountains for a walk in the summer or go downhill skiing in the winter? Located in the Pyrenees, in the north of Catalonia, numerous ski resorts such as La Molina or Baqueira Beret await you!
***

The Val d'Aran area, located in the northwest of Catalonia, is famous for its picturesque valleys with the cleanest air and mountain slopes, where numerous herds of cows graze, giving the tastiest milk and the most delicious steaks. If you are a fan of landscape photography, please refrain from traveling to Val d'Aran, otherwise you risk "hanging" there for a long time…
***
Since we started talking about different delicacies, then… Here, perhaps, it would be better to stop, but it is absolutely impossible to do this. Catalan cuisine. Hmmm… You can talk as long as you like how tasty and healthy the Mediterranean diet is, how many Michelin-starred restaurants in Catalonia; how simply and at the same time gracefully Catalan chefs combine the freshest seafood and aromatic meat (the so-called combination of mar i muntanya – sea and mountains). And yes, in response to the famous Valencian paella in Catalonia, there is an equally famous dish – fideuá!
***

Do you like fresh oysters? You can choose from the Ebro Delta in the south of Catalonia, or the French Port of Leucate near the border of Spain and France in the north of Catalonia!
***
How can you talk about a good lunch or dinner without a glass of good wine? In Catalonia, you will find many wineries whose products will decorate your table with dignity. And more cava is produced and exported in Catalonia than champagne in France!
***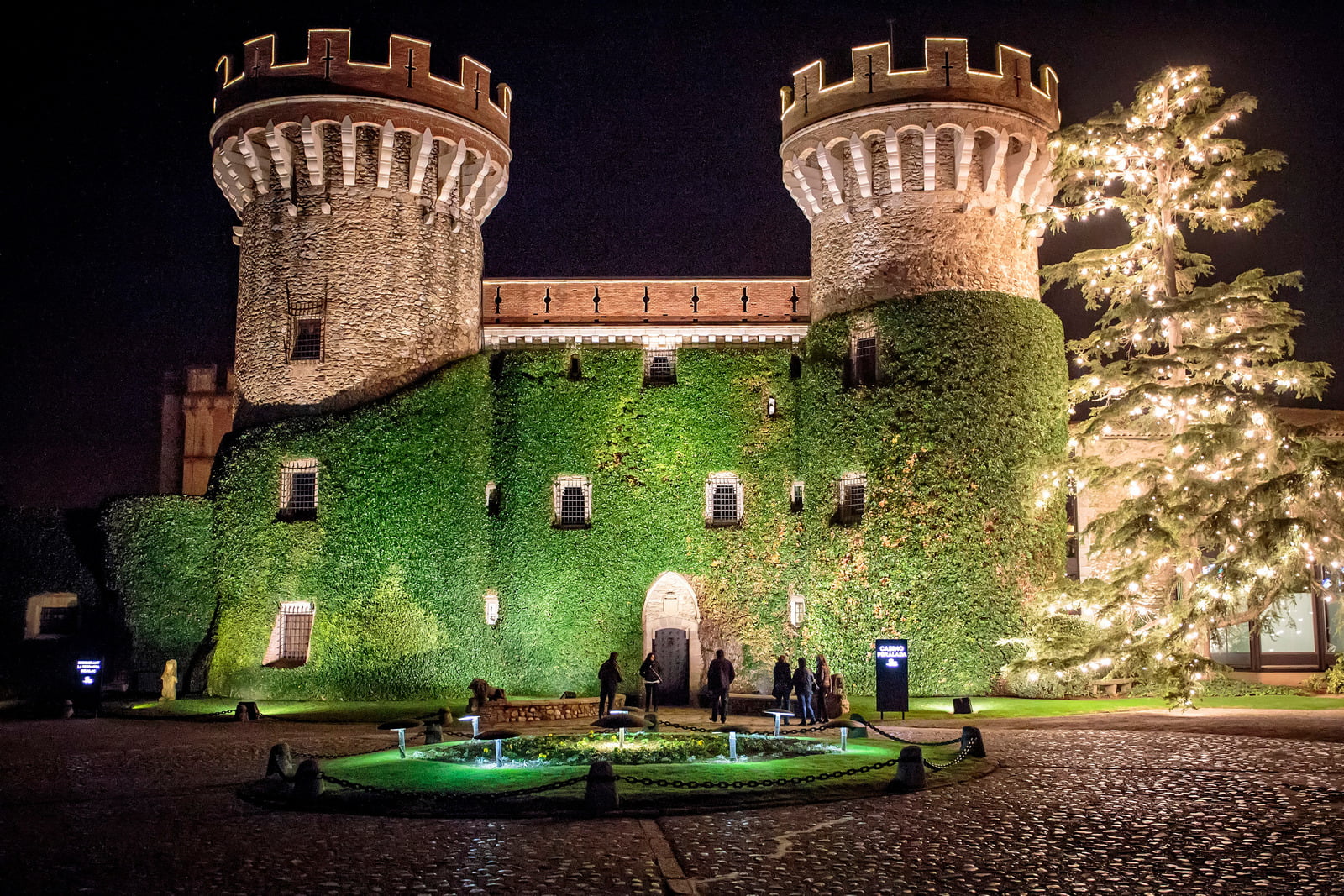 Catalonia is downright replete with historical sights. It was visited by Arabs, Phoenician pirates, Knights Templar. Occupying a strategically important position between Spain and France, this region has become the scene of numerous wars and bloody battles. Since those ancient times, an incredible number of castles and fortresses have been scattered throughout Catalonia, and the locals with love and care maintain an authentic medieval atmosphere in beautifully preserved old towns, many of which were founded more than 10 centuries ago.
***
Speaking of sights, it is absolutely impossible not to mention the world famous brilliant sons of the Catalan people, such as Salvador Dali, or Antoni Gaudí. Their numerous artistic heritage is scattered throughout Catalonia, you can't see everything in one day!
***
Catalonia is a true paradise for sports and health lovers. In addition to all kinds of water sports and the already mentioned alpine skiing, you can enjoy golf, tennis, equestrian sports, motorcycle, bicycle, parachuting and paragliding, fishing, football, volleyball and much, much more…
***
We almost forgot to mention the magnificent mild climate and ecology…
***
We can talk about Catalonia with enthusiasm and for a long long time. But we have already exceeded the acceptable word level, which, according to Google, can be perceived by the modern reader. As the well-known proverb says, it is better to see once than hear a hundred times. Therefore, we suggest you to watch a small slideshow in which we tried to collect the most beautiful photographs of Catalonia.
***
If we managed to convince you, we are waiting for your call!