In the administrative district (comarca in Catalan) Baix Emporda there is an incredible number of well-preserved medieval villages and tiny towns, which, fortunately, have not yet come under the influence of the mass tourism industry. Among these towns can be called the city of Peratallada, translated from Catalan – carved stone. This city, along with the villages of
Monells
and
Palau-Sator
, is part of the famous "golden triangle" of medieval Catalan villages.
According to the chronicles of the time, the castle in the city was built in the XI century, and, thanks to its powerful walls, was considered one of the most fortified settlements in this part of the Iberian Peninsula.
The medieval spirit has been preserved in
Peratallada
and to this day, it is very pleasant to wander on its narrow curved streets amongst the stone-built houses on a warm afternoon to wake up a light feeling of hunger, which can then be quenched in one of the many cozy restaurants …
In order not to be unfounded, we invite you to take a small virtual trip with us along this medieval town.
***
The first photo shows a view through the famous stone arch of a building adjacent to the hotel and restaurant El Pati.
***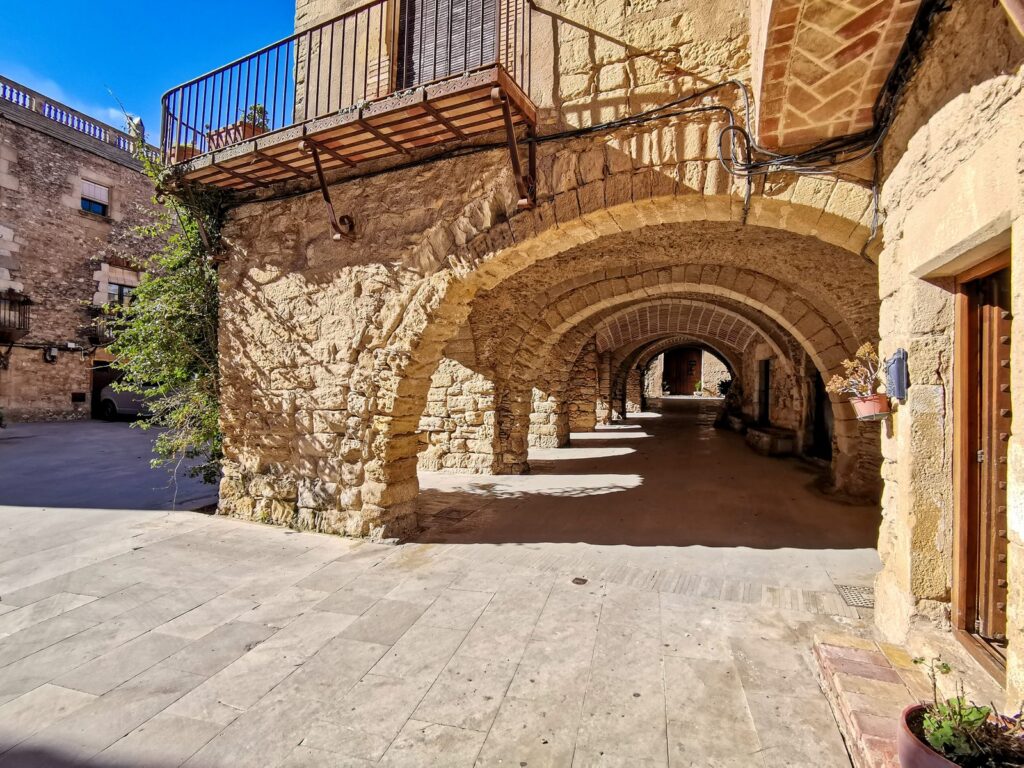 Stone medieval arches in the Plaça de les Voltes square.
***
The gallery of stone arches comfortably houses the Les Voltes shop, where you can buy local artisans' produce – ceramic products, glass interior items and various antique trinkets.
***
Entrance to the Candelaria restaurant.
***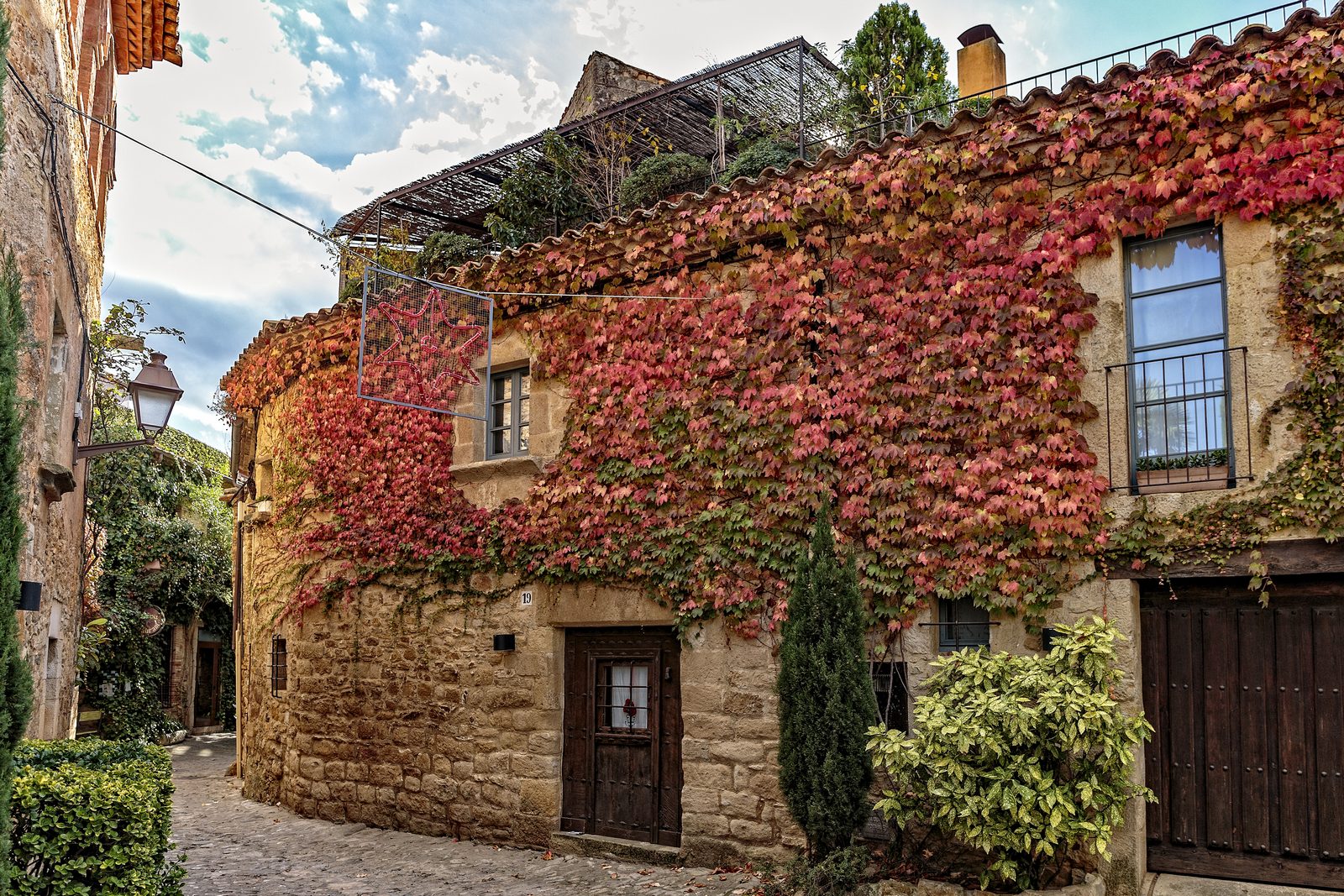 Most of the buildings in Peratallada are twined with thickets of ivy or wild grapes. It looks especially picturesque in the fall.
***
Despite the abundance of stone, the town is literally drowned in  greenery. There are innumerable restaurants and shops of various snacks in the city, they are actully in every corner! In the photo – a pointer inviting you to taste delicious cupcakes and other healthy cakes in the Cal Tuset candy store.
***
Even for the hundredth time visiting Peratallada, a hand involuntarily reaches for the camera to capture once again this indescribable beauty.
***
This stone arch is one of Peratallada's often photographed attractions.
***
In the arches under the lantern, on the left in the photo, there is a shop of artisan ceramic products. If you need unique dishes for your home or restaurant – this is a place for you!
***
Outside the city walls is the Romanesque church of St. Esteban (Església de Sant Esteve de Peratallada) of the 12th century.
***
The Clock Tower was built between the 12th-15th centuries.
***
The visiting card of the city is the square Tribute Tower. Its height is about 10 meters, once it was part of a medieval castle. At the base of the tower these days is the restaurant-bar Can Nau.
***
You can endlessly walk around the streets of Peratallada, each time discovering something new for yourself!
***
A more detailed story and even more photos of the city of Peratallada can be viewed here. Better yet, visit this city yourself! Сontact us for help if you need to organize an excursion there.