Are you on holiday (or living) on the Costa Brava and your soul asks for oysters? You can, of course, go to one of the many fish restaurants and pay about 1.5 euros for an oyster. But the real lover and connoisseur of oysters will go where the oysters are caught; where the oysters simply cannot be more fresh… The closest place in Spain is the Ebro delta in the south of Catalonia, and we will definitely go there somehow. Well, from the shores of the Costa Brava is easier and faster to get to the oyster farms in Leucate, located in France, about 60 km from the Spanish border. In addition, the oyster orgy can be combined with a visit to Perpignan , Collioure or other numerous beautiful places in the vicinity of the French region with the poetic name Languedoc-Roussillon.
The street address where the tasting restaurants are are located –  Grau de Leucate, 11370 Leucate, France, the exact location on Google maps is
here
.
***
On the street there are many different tasting restaurants for every taste and color; in summer, people enjoy oysters sitting outdoors.
***
But our favorite is Le Mas Bleu. Do not ask why – it so happened!
***
Recently updated interior. The man at the counter opens the oysters for your order.
***
This is how the traditional menu looks, in addition to the main course – a bottle of white wine from local vineyards, white bread with salted butter, vinegar-and-garlic sauce.
***
Takeaway prices may vary slightly depending on the time of year.
***
Recently, the restaurant has expanded and another room has been added.
***
For the sake of such a dish, it's not a pity to come here from the Costa Brava!
***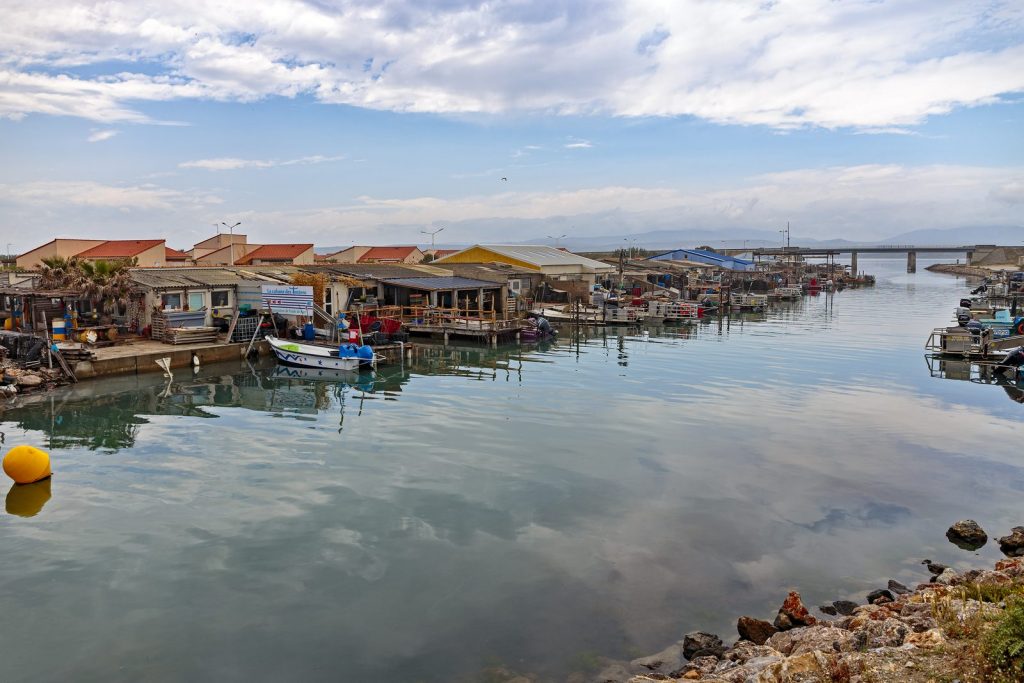 Tasting restaurants are located on the banks of a narrow canal connecting the Étang de Leucate lagoon with an area of 54 km2 to the Mediterranean Sea.
***
A more detailed story about our favorite oyster restaurant with photos can be found following the link –
Oysters in France
.