The Italian Renaissance, pacifying landscapes, the romantic history of creation – all this – the magnificent gardens of Saint Clotilde in the city of Lloret de Mar, created in the 20s of the last century; a suitable place for a leisurely stroll and finding spiritual balance.
The Mediterranean Lloret de Mar is famous not only for its eventful life of the resort town, for its beaches and
walking trail
along the sea, but also for its history and, of course, the famous Gardens of Saint Clotilde. According to Wikipedia, Marquis de Roviralta, a successful Catalan medic-pharmacist and collector, bought in 1918 a rather large piece of land that was used for growing grapes, in order to build a private property here overlooking the open sea and that would be in a perfect harmony with the environment. Already in 1919, the invited young landscape architect Nicolau Maria Rubió i Tudurí (who, by coincidence, turned out to be the brother of the marquis' partner in pharmaceutical business ), began to work on landscaping the park. The Marquis de Roviralta chose the name for the park in memory of his beloved wife, Clotilde, who died shortly before the completion of the work. The Marquis de Roviralta himself passed away in 1997; at the same time, the park was transferred to the property of the mayor's office of Lloret de Mar, thanks to which we now have the opportunity to walk along its shady alleys and enjoy breathtaking views of the sea.
In the first photo – a view of the Plaça de la Pineda – each part of the park has its own name!
***
A staircase with statues of beautiful sea sirens (they say that real sirens living in the bay of Sa Boadella posed for the sculptor!).
***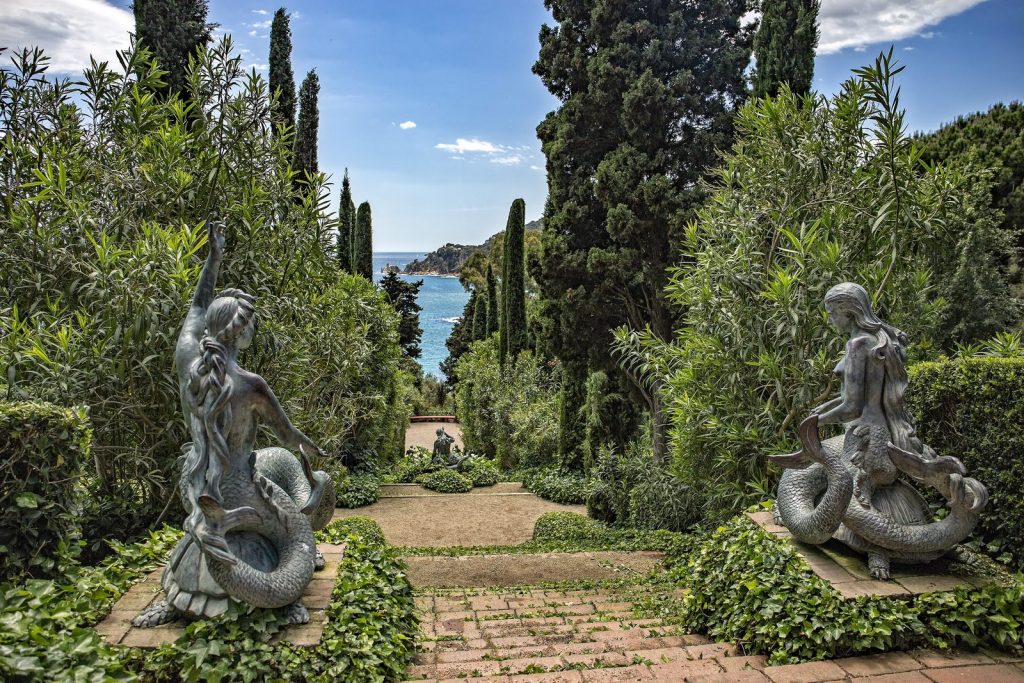 A beautiful view of the Mediterranean Sea opens from the stairs of the sirens.
***
The large Plaça de les Sirenes is one of the central points in the Gardens of Saint Clotilde, with several stairs converging here.
***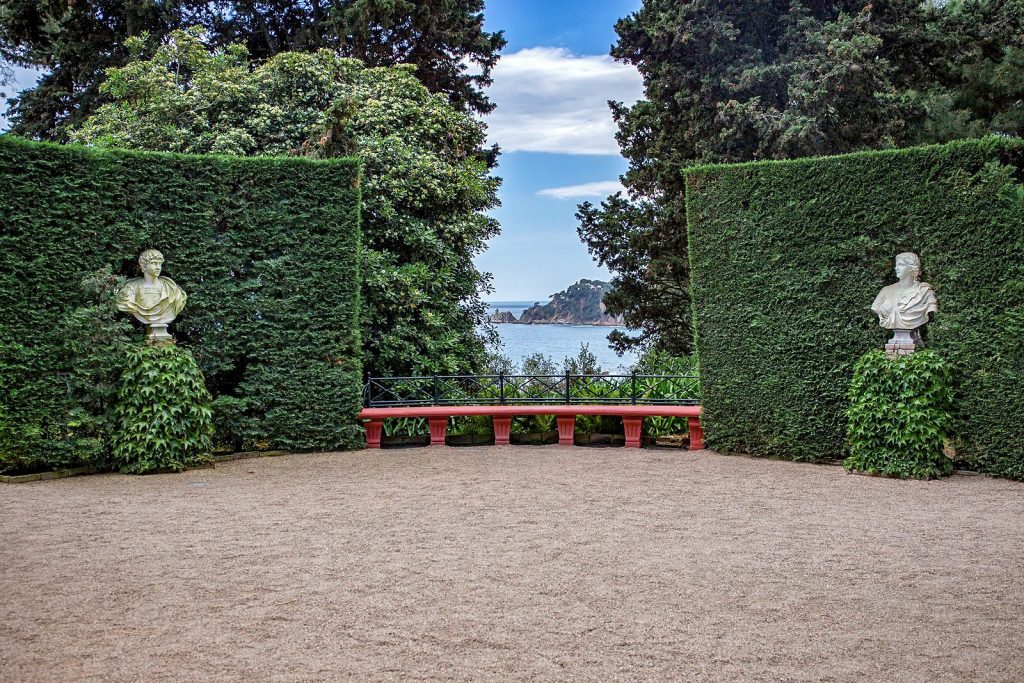 There are benches everywhere in the Gardens where you can relax surrounded by sculptures of pundits and enjoy the views.
***
Descent to the observation deck called Mirador de la Boadella.
***
To this day, the heirs of the Marquis de Roviralta continue to live in this house, twined with greenery.
***
View of the sandy beach of Sa Boadella, located in the bay of the same name.
***
A more detailed story and more photos of this wonderful place can be found following the
link
.