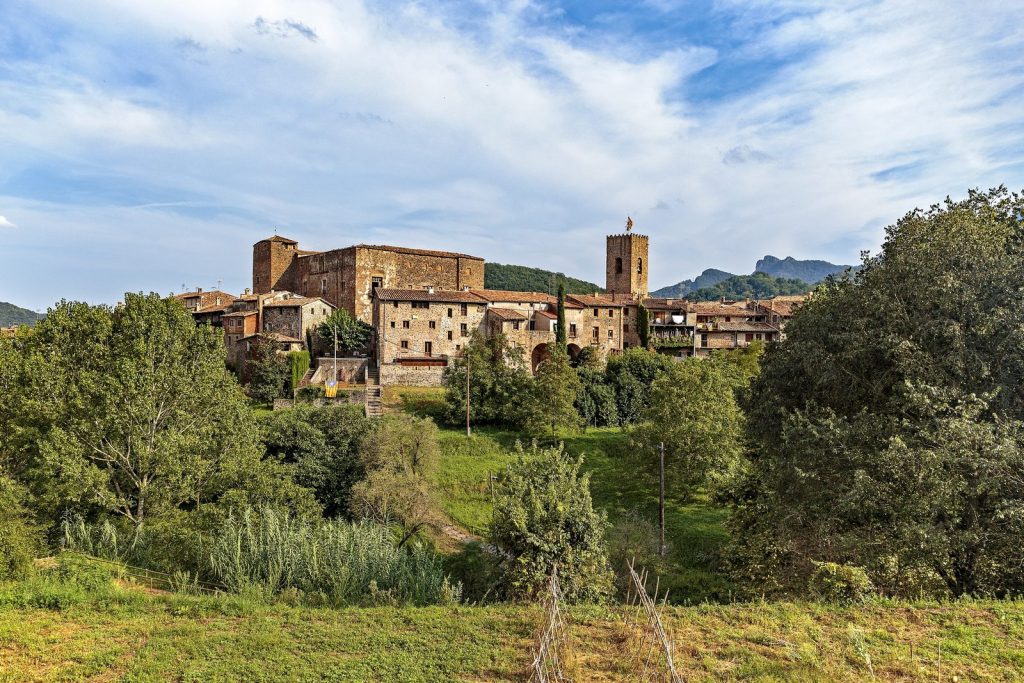 The province of Girona includes the province of La Garrotxa, to which the word "volcanic" is usually added. Indeed, once there was a large number of active volcanoes, which could not but affect the profile of the area, as well as the fertility of the surrounding lands.
The capital of the province is the city of Olot, but today we will go to the small picturesque medieval village of Santa Pau, famous for its production of beans. The local castle around which the village was formed dates from the 13th-15th centuries. Fortunately, buses with tourists rarely come here, so even on a day off the streets are not crowded. Therefore, you have a chance to stroll slowly through the narrow streets, take refuge in the shade of numerous stone arches and enjoy the atmosphere of the Middle Ages.
And between Olot and the village there is a local outdoor recreation center, Camping Lava. There guests are offered a wide range of services; you can ride a small train along volcanoes, or you can take a wheeled cart driven by horses through a dense forest located in the mouth of an ancient volcano.
A short story and photos can be viewed at the link – Santa Pau and Camping Lava.