Flower Festival in Girona 2019.
And again a holiday came to Girona – from 11 to 19 May 2019, the city hosts the annual festival of flowers and design Temps de Flors 2019, this year already for the 64th time. What does this mean? It means that all car parks in the immediate vicinity of the old city are packed to capacity, dozens of tourist buses are crowded in remote parking lots, and in the heart of the old city there is no free space – people are drawn to the best examples of floral design, and certainly this craving cannot be stopped… An innumerable stream of tourists; dozens, and most likely even hundreds of thousands of people visit Girona these days just to see with their own eyes what was prepared by flower growers and designers this time to please us…
The first photo shows an impressive composition on the famous staircase of the Cathedral of Girona.
***
Some more photos from the holiday:
Composition on the bridge Pont de Sant Feliu over the river Onyar.
***
Embankment of the river Onyar.
***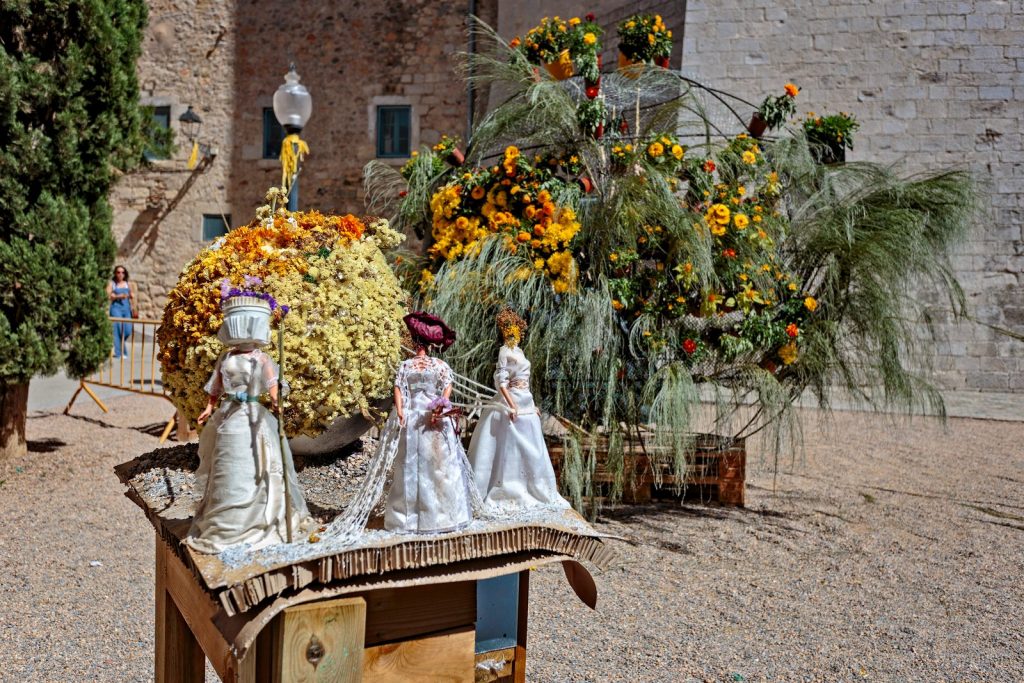 Brides and flowers – the eternal unity!
***
Here is such a cute beetle nestled on the wall of the Hotel Museu Llegendes.
***
Girona History Museum – glass jars with flowers hang on thin white threads, swaying by the wind.
***
Composition "Threads and needles" on the stairs of the street Pujada de la Catedral.
***
Luxurious interior decoration in one of the rooms of the house Casa Lleó Avinay.
***
The best advertisement for jeans is at the Girona Flower Festival!
***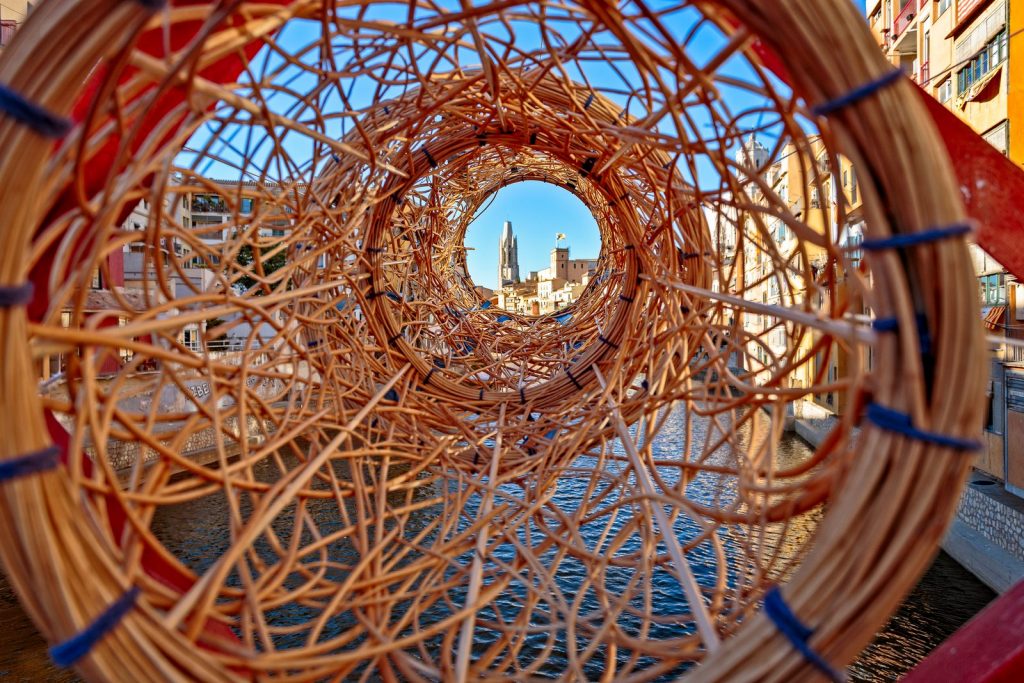 View of the Basilica de Sant Feliu church from the Eiffel bridge.
***