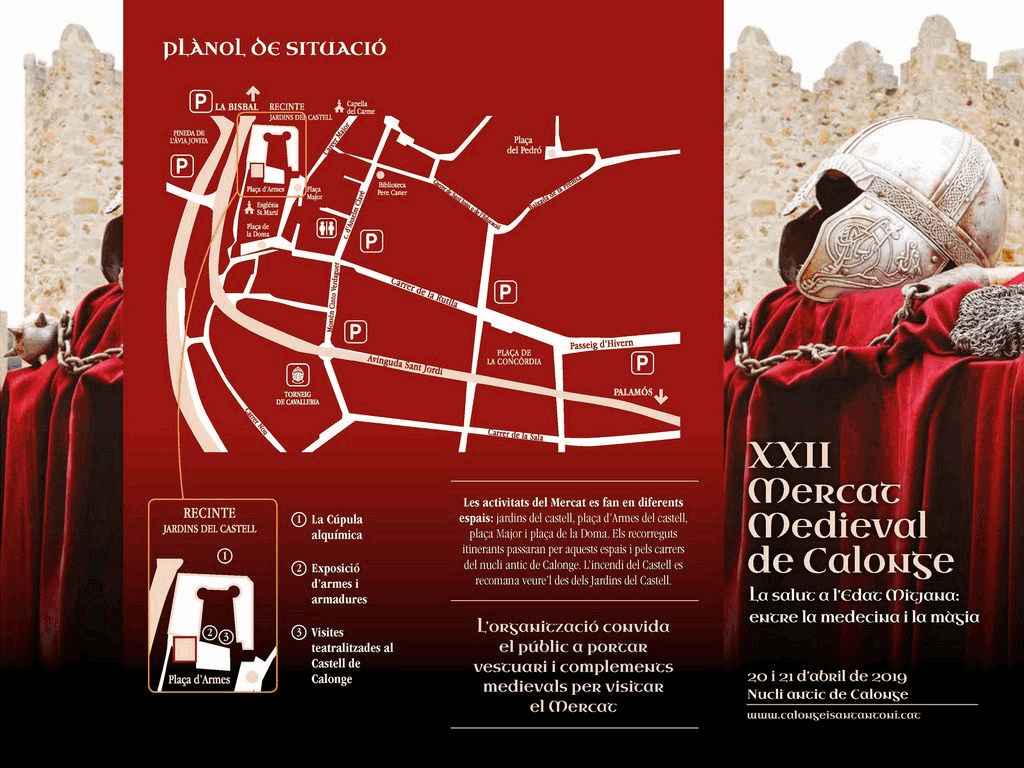 Despite the cloudy weather and unusually gloomy sky threatening the useless rain at the height of the Easter weekend, the brave and merry Catalans are arranging a medieval festival in the streets and squares surrounding the ancient castle in the town of Calonge.
Everything is as usual, like at the usual Catalan fair of some 300-400 years ago – the knights arrange tournaments, waving their weapons and conquering the hearts of pretty ladies; street vendors set up shops with different foods; cheese and sausage trays threaten to cause increased salivation; the baker prepares hot bread in a coal oven (special mention are buns with chocolate!); if you suddenly have a stomach ache or you need to spoil the business of a competitor – on the next tray you will find the right potions and aromatic substances; your children will decrease the contents of your wallet, passing by numerous tents of sweets or armours and ammunition for young knights (it's not like playing computer games!).
Here are the ancient wooden attractions for children, and while they are having fun, arranging a massacre on a rocking ship, you can join the group of dancing medieval townspeople to music played by wandering musicians, you can watch a puppet show or a procession of giant dolls… And don't forget to visit an exhibition of knightly armor and weapons located in the castle, as well as writing a wish on a piece of paper and hanging it on a special olive tree – the holiday organizers guarantee that 99.9% of all wishes come true!
You still have the opportunity to visit this holiday on Sunday, the schedule of holiday events can be viewed following the link –
Medieval Fair in Calonge 2019
. On Sunday evening, at 21:30, they promise a pyrotechnic performance!