Our clients, as well as visitors to our site, as usual, have the most complete and reliable information about all the most outstanding sights of Catalonia and the Costa Brava, the most interesting holidays and the most beautiful beaches. This time, completing the cycle of stories about the beaches of Begur (for your understanding, at least 7 of the most significant beaches are listed on the official website of the city!), we bring to your attention a short note with detailed photos taken during a walk from the beach in Aiguablava bay – undoubtedly one of the most picturesque places all over the Costa Brava – to the Platja Fonda beach with unusual dark sand.
The first photo shows a motor yacht in the bay of Aiguablava with the hotel Parador de Aiguablava hotel in the background.
***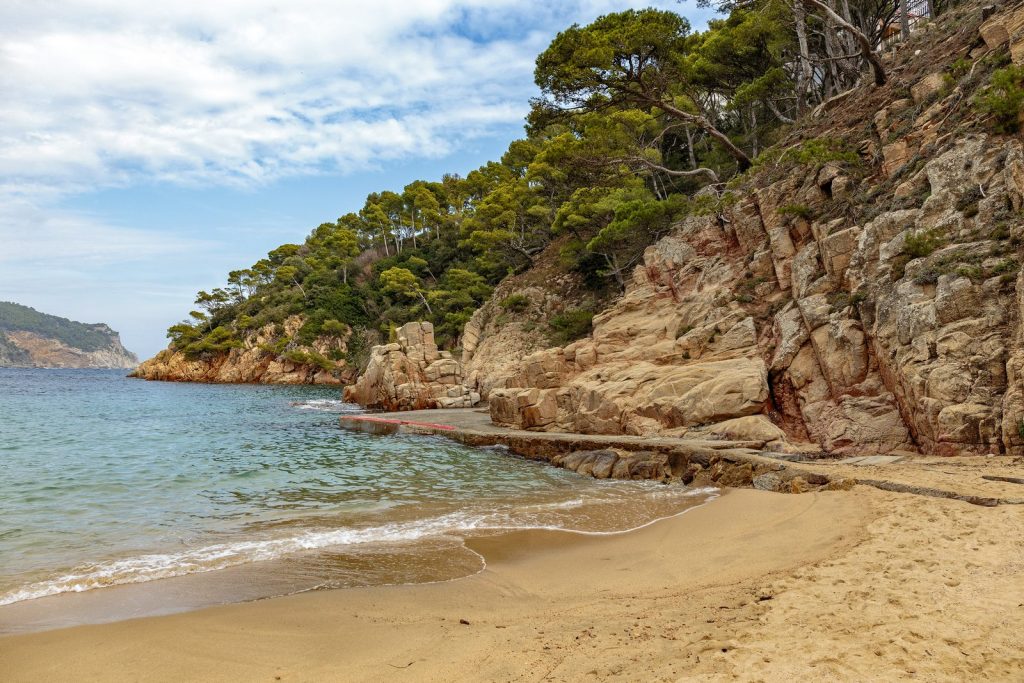 Left Bank of Aiguablava Bay.
***
View of the bays of Cala Smiroli and Cala de Fornells. White building in the center – Hotel Aigua Blava.
***
Rocky right bank of Cala Smiroli bay.
***
After Cala Smiroli Bay, the hiking trail unexpectedly turns into an underpass.
***
The tiny beach of Platja d'en Malaret in the bay of Cala de Fornells.
***
View of the beach of Platja d'en Malaret from the sea.
***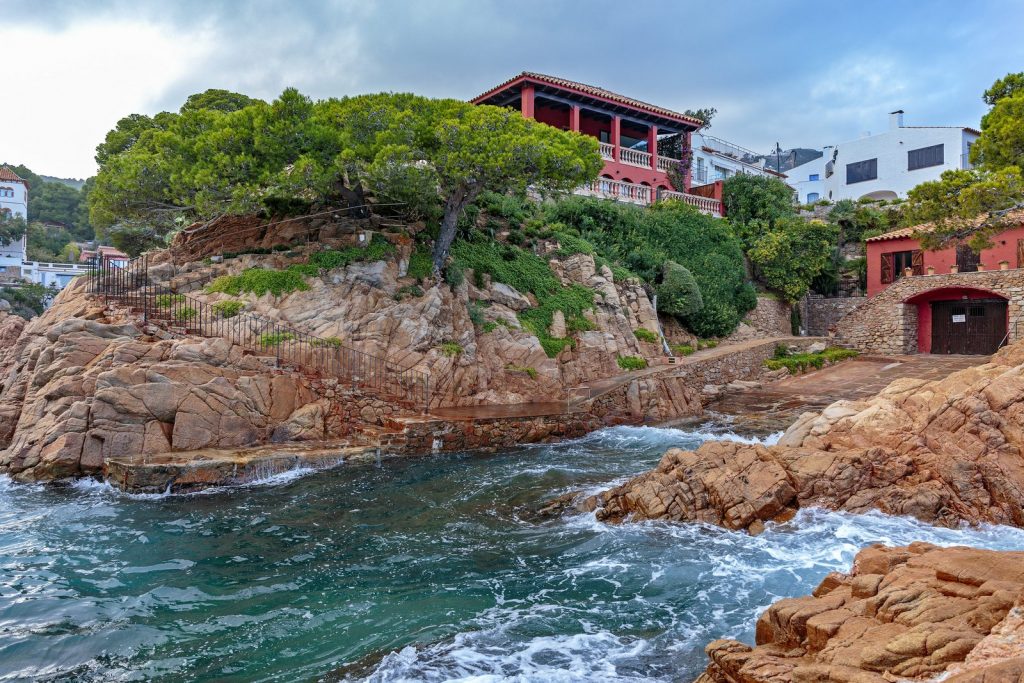 A walking trail passes by private estates.
***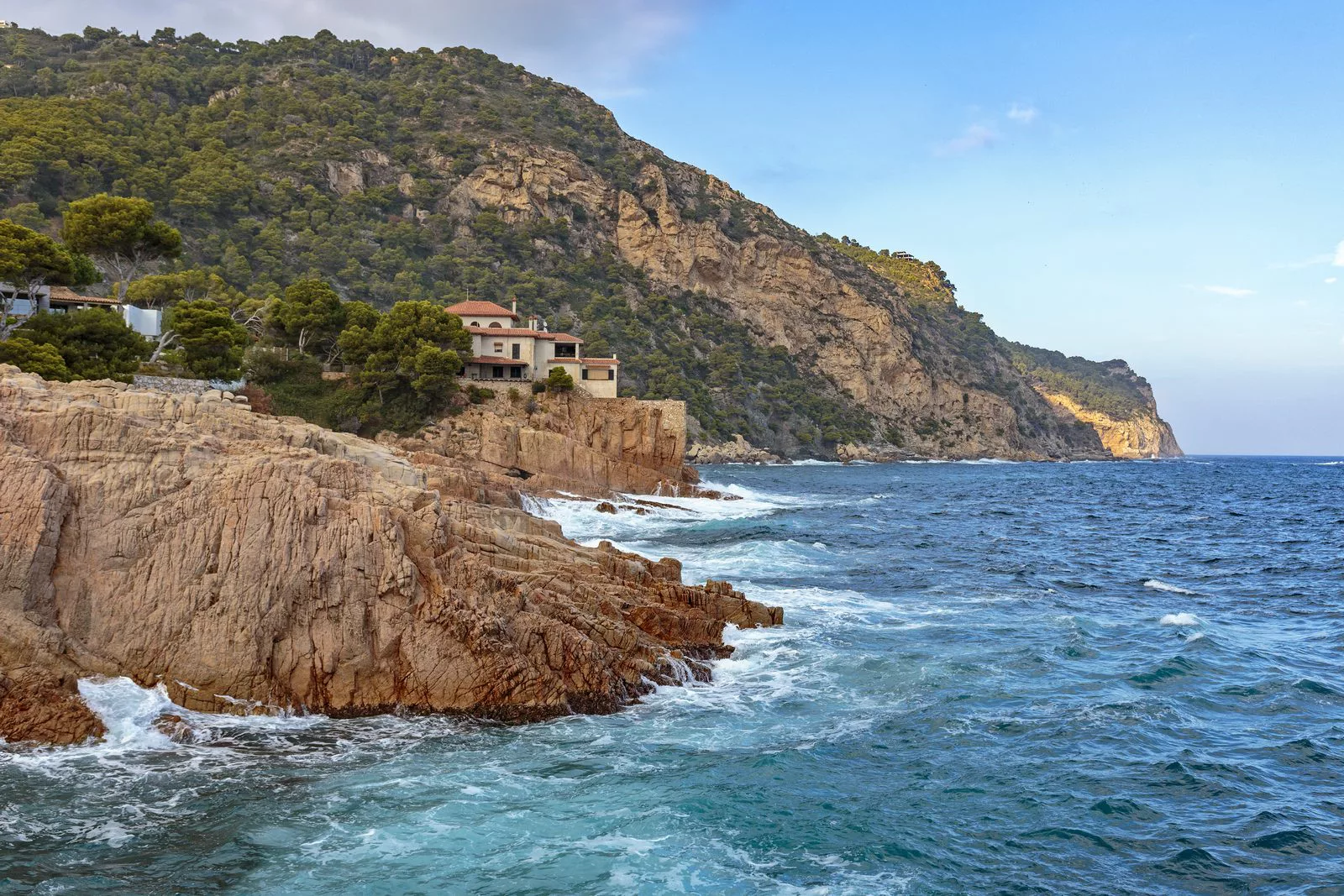 View of a private villa located on Cape Cap Rubi.
***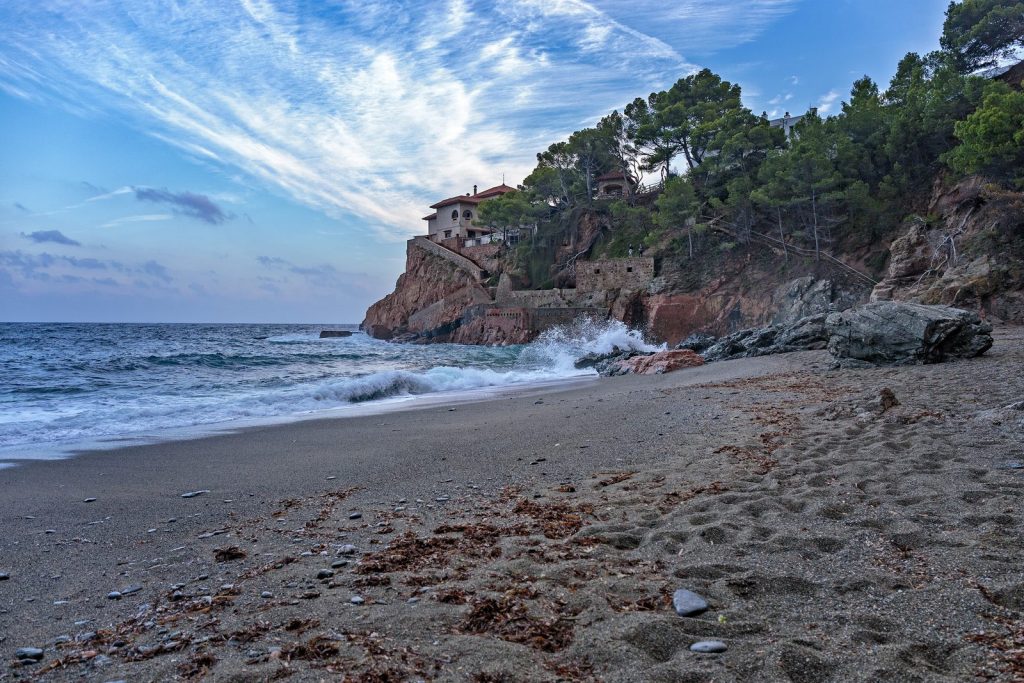 Platja Fonda beach, the sun sets early here, so it is better to come here in the morning.
***
And finally, a drone video with amazing views of this magnificent stretch of the Begur coastline:
***
You can read the beginning of the story about Begur beaches at the following link –
Sa Tuna beach
.