We continue to study the parks and botanical gardens located on the most picturesque part of the coast between the cities of Blanes and Lloret de Mar, and today the object of our story will be the Marimurtra botanical garden (Jardí Botànic Marimurtra), located in Blanes, to the left of the city beach, facing the sea. Translated from the Catalan language, the name means "Sea and myrtle tree."
The construction of the park was started in 1918 by Karl Faust, an entrepreneur of German descent from Barcelona, who subsequently, since 1924, devoted all his free time to its replenishment and expansion. Currently, the park covers an area of almost 14 hectares, and here you can find more than 3,000 diverse plants from all over the world.
The Botanical Garden is conditionally divided into three parts corresponding to different climatic regions – Mediterranean, temperate and subtropical. In spring everything blooms and smells here, which is why spring is the best time to visit the Marimurtra Botanical Garden.
And of course, the breathtaking views of the Mediterranean coast of the Costa Brava will not leave anyone indifferent!
In the first photo – a gazebo on the observation deck, from where a gorgeous view of the sea comes out. It very much resembles a gazebo on a walking trail along the sea in
S'Agaro
.
***
The building at the entrance to the botanical garden.
***
Blooming succulent – aonium "Black Prince" is a native of Morocco, North Africa.
***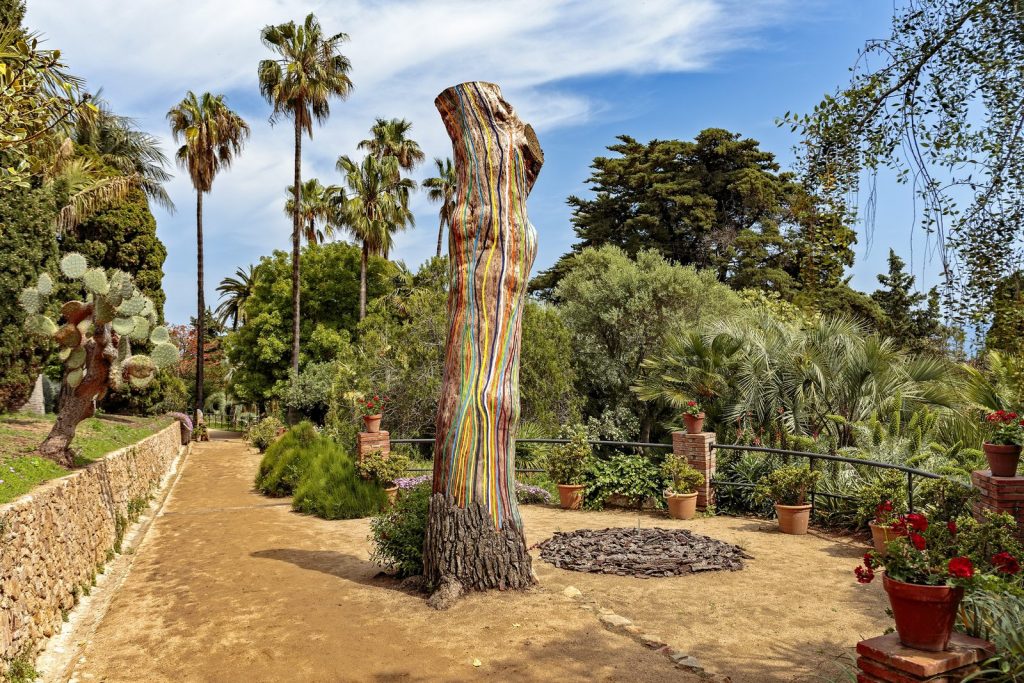 Colored lines were drawn on the trunk of an old tree, probably planted by the very founder of the botanical garden, Carl Faust; It looks pretty lively and fits perfectly into the surroundings.
***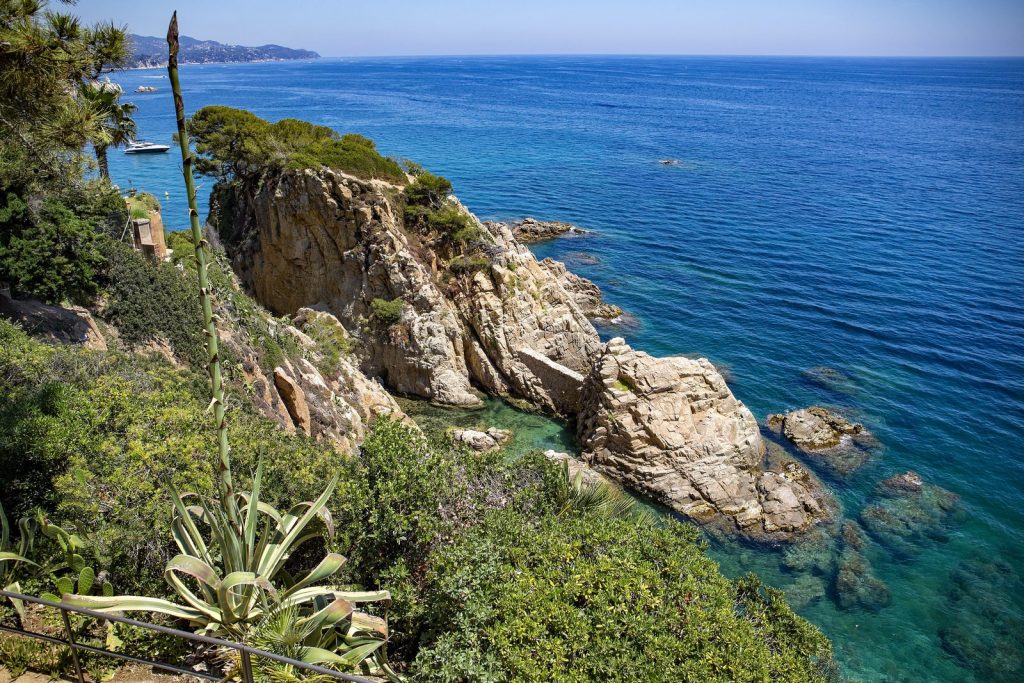 To the left of the botanical garden is the famous bay of Cala de Sant Francesc – a favorite vacation spot for many residents and guests of Blanes; owning real estate here is very prestigious, the prices of houses and villas are very high!
***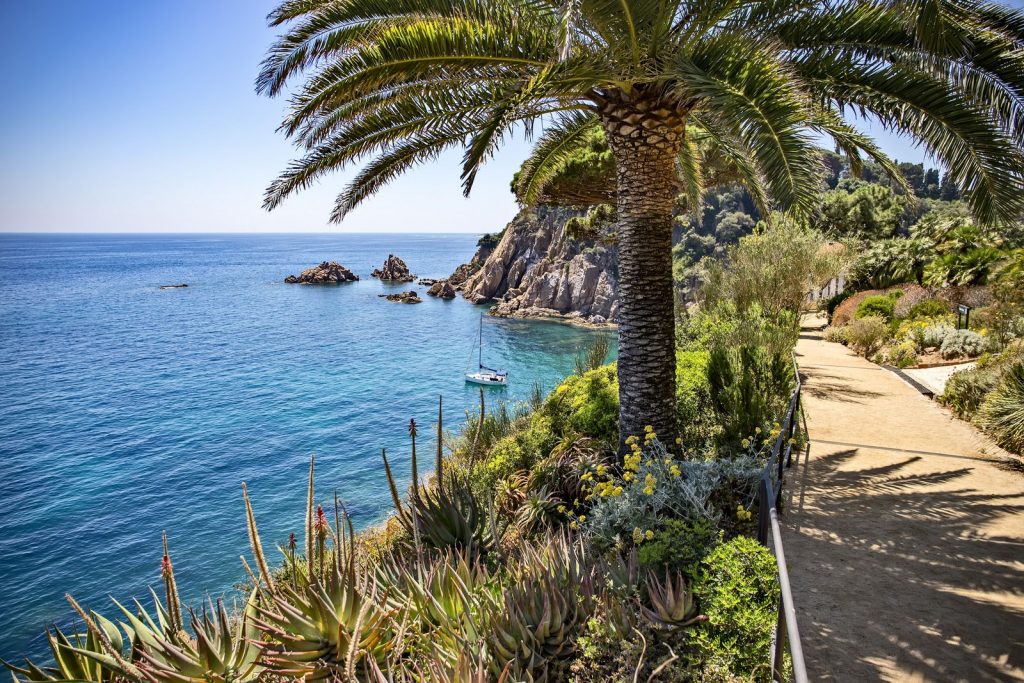 The views of the coast are, without doubts, amazing!
***
Gazebo on the observation deck, a rare case when there is no one in it!
***
Pleasure yachts in the bay of Cala Sa Forcanera at the foot of the botanical garden.
***
Staircase leading to the gazebo on the observation deck.
***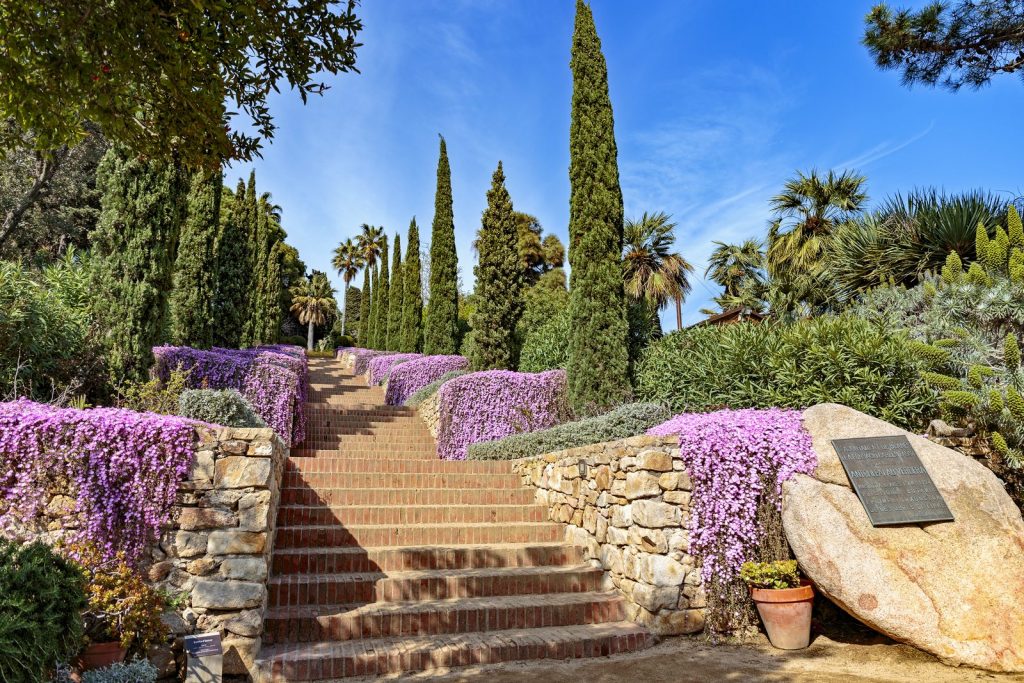 The staircase is a favorite place for photographing newlyweds.
***
More details about Marimurtra botanical garden in Blanes and many photos of this wonderful point of interest can be found following the
link
.