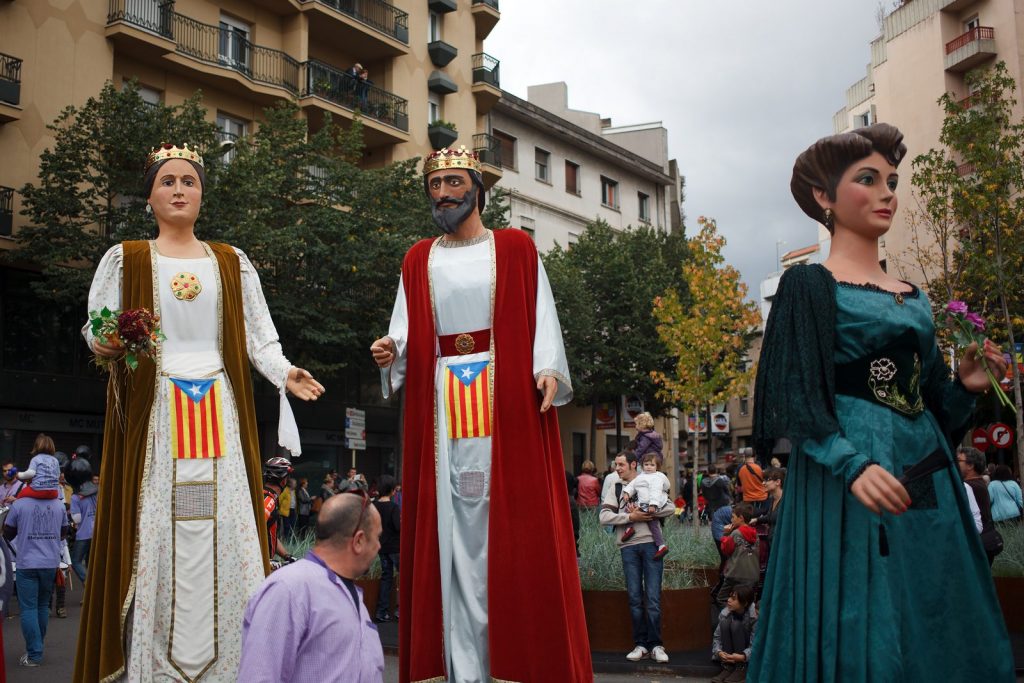 In Spain and Catalonia – there are many holidays, and the main holiday of the province of Girona is October 29 – St. Narcissus Day, the saint patron of Girona.
This holiday is celebrated for almost a week, children do not go to school for a few days, everyone enjoys the free time! As a part of the holiday, there are some processions on a streets of the city every day, one of which we managed to witness in Girona in 2013 – the procession of giant dolls. This tradition originated in the Middle Ages and was an important component of each important holiday.
Today, giant dolls from all over the province, as well as from other parts of Catalonia, are gathering for the procession. And, of course, the streets are filled with spectators of all ages!
A small story about the history of the tradition of the giant dolls, accompanied by numerous photographs, can be viewed at the link – The Procession of the giant dolls in Girona.