Today we would like to invite you to take a walk along the beach and walking paths along the seashore in the town of Llafranc. Together with the neighboring towns of Calella de Palafrugell and Tamariu, Llafranc is part of the coastline of the municipality of Palafrugell. Fortunately, Llafranc was able to maintain that elusive antic charm which was inherent in typical fishing villages on the Costa Brava before the mass tourism arrived, ruthlessly sweeping away the local flavor and age-old traditions on its way.
In fact – nothing unusual,  the typical landscape of this wonderful mediterranean coast: a small town, a beautiful sandy beach with emerald-colored water, framed by rocky shores overgrown with pine trees; unbearably clean air – a real challenge for city dwellers🙂.
We invite you to take a virtual tour in Llafranc.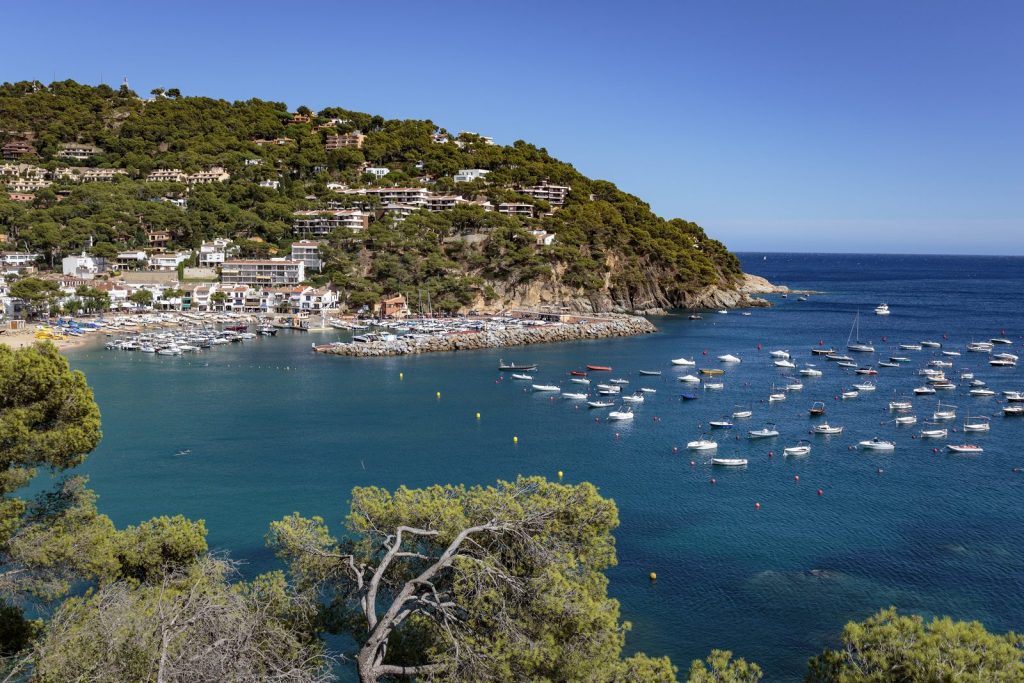 There are always many boats and yachts of all sizes on a fine day in Llafranc Bay.
***
Happy vacationers who know a lot about a good beach holiday are enjoying the Indian summer on the Costa Brava.
***
The unique Costa Brava coastline with magnificent sandy beaches in small picturesque bays cannot be confused with anything! This is why vacationers from all over the world come here.
***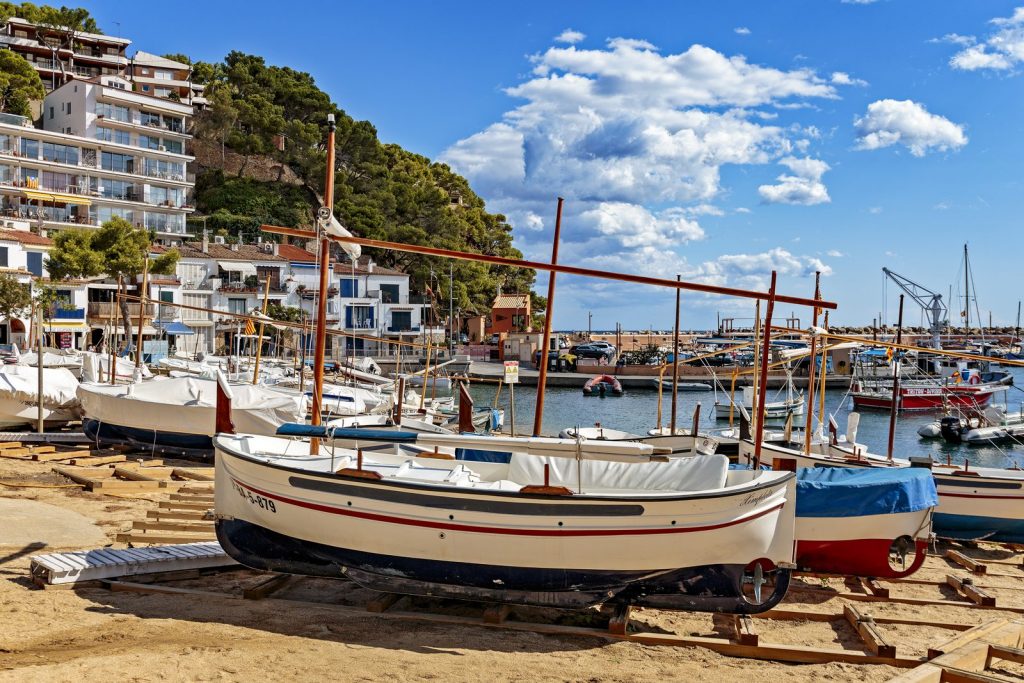 Traditional Catalan fishing boats are starting to be lifted from water onto the sand of the beach for winter.
***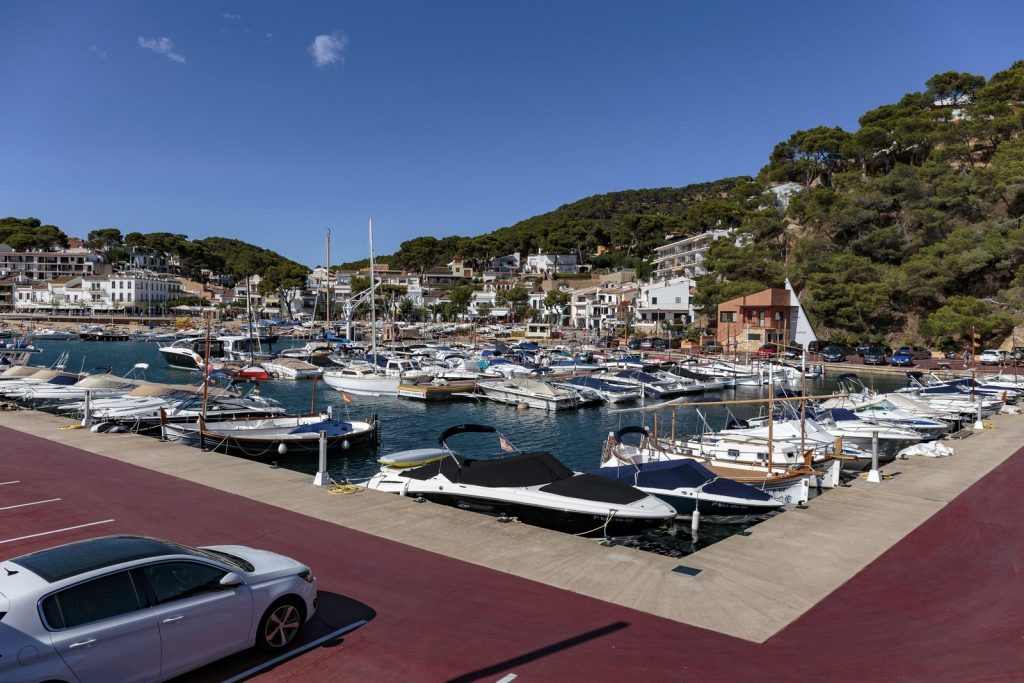 In the left corner of Llafranc Bay is the small yacht club Club Nàutic Llafranc.
***
Do you know what is missing in this photo? Your yacht at anchor!
***
The vacationers, satisfied with the sailing trip, return to the Llafranc Yacht Club.
***
Climbing the steep stairs next to the yacht club, you can get a gorgeous photo with a view of Llafranc as a reward.
***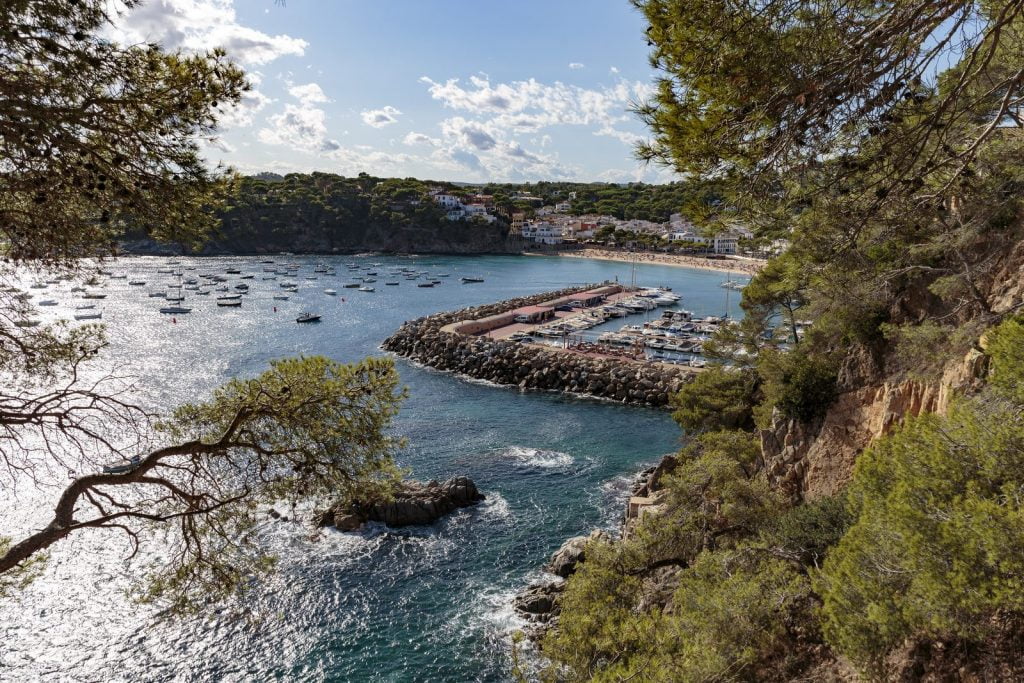 From the street above the steep coast, you can take equally beautiful photos of the yacht club and Llafranc Bay.
***
If you continue your walk along the seashore, in about 20 minutes you will reach a lighthouse located on the top of a cliff at an altitude of 175 meters. Here is also a magnificent hotel-restaurant El Far, housed in a restored inn dating back to the 18th century. The hotel-restaurant is part of the Sant Sebastià de la Guarda architectural complex, which also includes a 15th century watchtower.
The restaurant's terrace offers unforgettable views of the sea and the coast of the municipality of Palafrugell.
(Photo taken from the El Far hotel-restaurant website).
***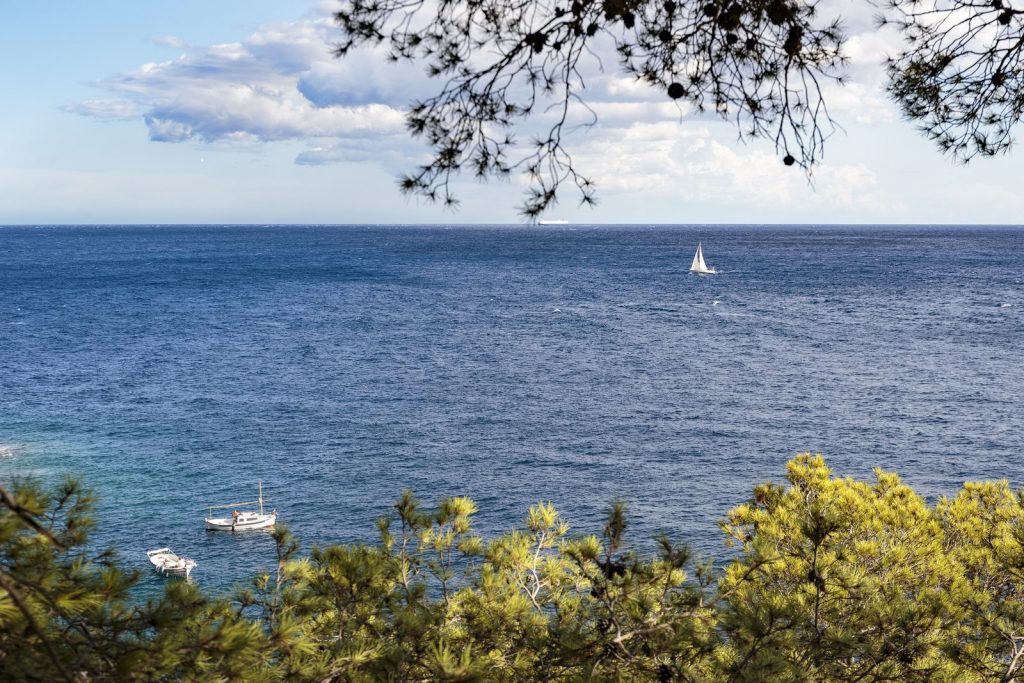 Just one more view of the Mediterranean Sea. Do you want to delight your eyes with something like that? Contact us, we will select the best real estate on the Costa Brava for you!
***
A more detailed photo report on our walk through this picturesque town can be found at the link in our blog.