Besalu – a medieval town deservedly popular among tourists on the banks of the River Fluvia in the volcanic province of Garrotcha. The city is often called the "frozen decoration" for a film about the Middle Ages; they say that time froze here for centuries. All this is true, the
city
makes an indelible impression, starting with the seven-arched bridge with a tower that has become the hallmark of the city, and ending with the famous chairs fixed vertically on the sheer walls and intended for witches to rest…
The first photo shows the famous bridge over the Fluvia River, built in the XI-XII centuries. During the Civil War in Spain, the bridge was blown up, but, fortunately, was rebuilt in the post-war period.
***
In the Middle Ages, the tower, whose height is almost 30 meters and which is located approximately in the middle of the bridge, was a guard post; here, too, a fee was charged for passing the bridge. Today, the tower is adorned with political slogans calling for the release of Catalan political prisoners.
***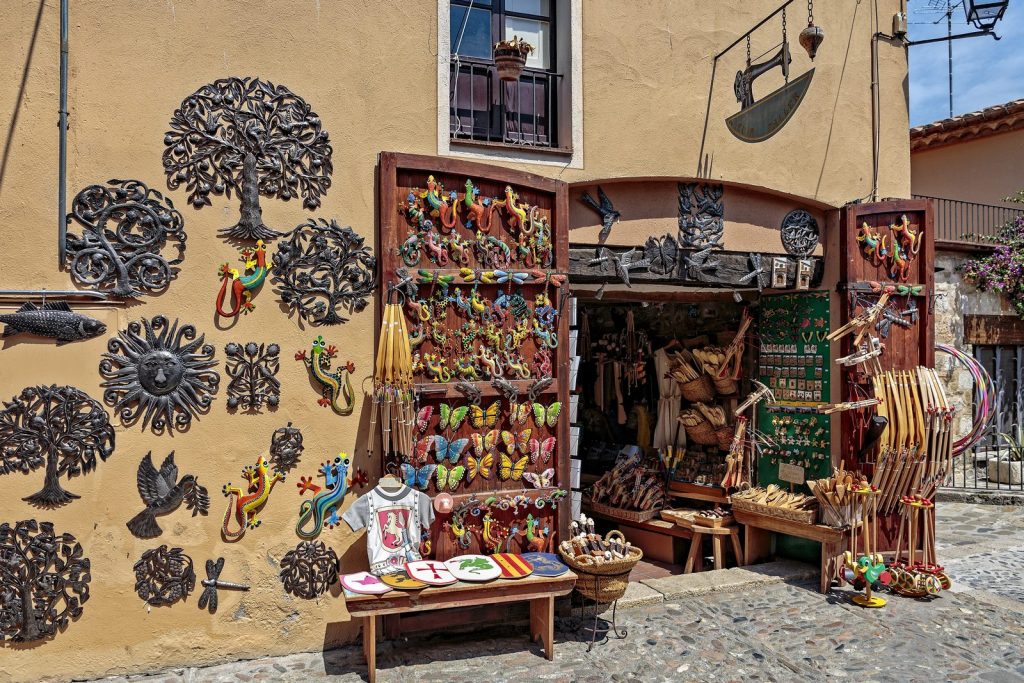 On the narrow streets of Besalu there are many shops featuring the production of the local artisans, souvenirs, and toys for children. Get ready to fork out!
***
The walls of the houses in this narrow aisle are really leaning towards each other!
***
As in any old Catalan town, there are a lot of stone arches in the streets.
***
On the days of the annual festival
Besalu Medieval
, serious battles of medieval knights unfold in front of the city hall in a crowded central square.
***
The church of the monastery of St. Peter is the only thing left of the Benedictine monastery in Besalu.
***
Once there was the central gate of the city.
***
"Chair of unattainable dreams." The height of the legs is about 5 meters, so climbing on it is quite problematic; and whoever was able to climb this chair can make the most incredible wishes – they will come true!
According to unconfirmed information, this is the only surviving chair that was once donated by the residents of Venice to the residents of Besalu for winning the theater competition. The remaining chairs were insidiously stolen and scrapped, so the only saved chair was tightly cemented.
***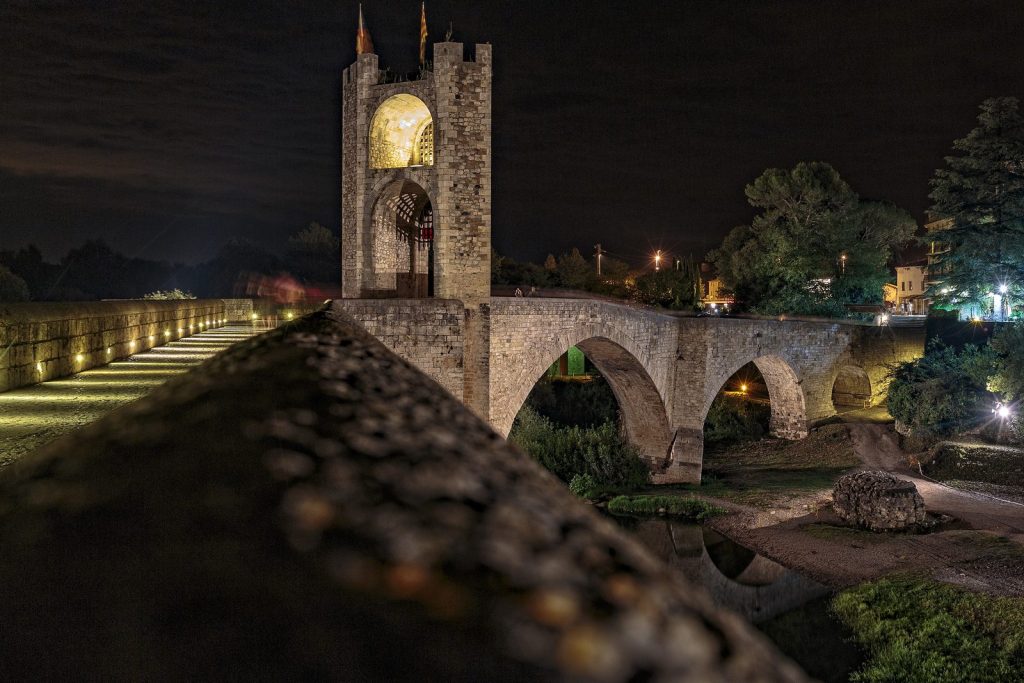 View of the Besalu bridge in the evening.
***
A detailed story and photos of the city can be viewed following the
link
.